School Council 2018/19
Our role in school is to improve it. We do this by asking children what they want to change. We work together to come up with fundraising ideas to support charities such as CAFOD. We have regular meetings to discuss our ideas.
Class 2 member - Ralph
Class 3 members - Jess (Secretary) and Esme
Class 4 members - Maya (Chair), Ruby (Vice Chair) and Lexie (Treasurer)
Young Carers Day: To raise awareness about young carers on this special day, one of our Young Carers, created a power point and video and ran an assembly on the topic. She prepared well and received a round of applause by pupils and staff.
Sports Day 2017-18
On Sports Day, we went into the hall to be put into our house team groups. In the morning, we did some amazing activities with our teachers and PE coaches, such as bat and ball, long jump and javelin. We have 10 minutes to do each activity and get the most points we could. We had to work hard and as a team and cheer each other on.
In the afternoon we went to the top field for races. We did sprinting, obstacle race, egg and spoon race and relay. There was even a parent race and a teacher race, which Miss Mansell won! While the results were being counted we were allowed to each strawberries and cream! Finally, it was time for the results.....St. Matthew won!
Luckily, we had gazebos to shelter us from the scorching sun, so even though it was hot,we all had an excellent day.
By Class 3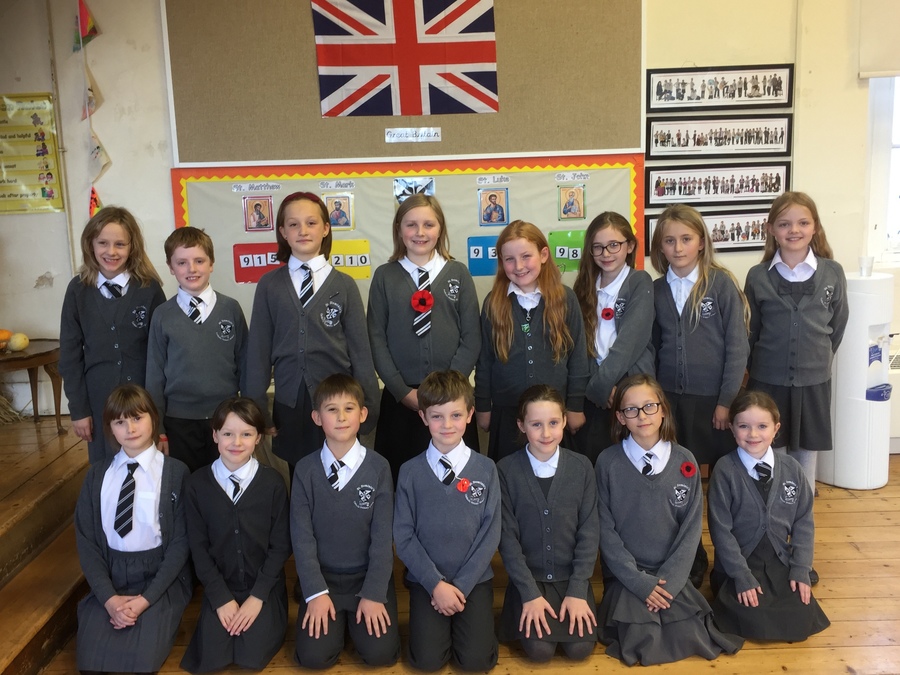 Chaplaincy Team
2017-18:
We are delighted that a large number of our pupils have applied to be part of our chaplaincy team this year. The team consists of 16 pupils from Year 3 to Year 6 who assist in leading prayer and reflection across the school. They have attended training and joined with Chaplaincy teams from other Catholic schools to prepare for this important role. This year, their focus will be to help guide our school community in putting the Bishop's mission of hope into action through building prayer, working with the local community and helping those who are in need, through charitable giving. More information will follow soon on this year's action plan!
School Council
2017-18
The new school council has been elected for this academic year. The pupil council will be working to support different areas of school life. This will include fundraising, working with the school leadership team on key priorities, planning key events and much more.
Play Leaders
2017-18
We have 6 play leader volunteers who currently who manage the play resource shed and ensure that playtime is a happy experience for all children by supporting play with any children who might be in need of a play buddy.