Supporting Charity and Giving
2017 - 2018
Harvest
During the months of September and October we collected items for the Harvest Festival. At this time we gather together to give thanks to God for feeding people in town and country alike through the marvels of creation. We gathered a variety of produce to remind us of the glory of God's creation and at the same time we took this opportunity to collect even more items for our local Food Bank.
We held a special Harvest Festival Mass in our school led by Father Bill and the children to give thanks to which all the community was invited. After Mass the Chaplaincy team helped with a cake sale. All the proceeds from this went to CAFOD, who had also come into run an assembly for us.
Remembrance: During November the children in Year 6 visited each class every day to sell poppies, arm bands and other items for the British Legion. These items were also available for parents from the school office we were delighted with the funds that we collected.
Children in Need: Also in November, we supported this worthy cause by holding a talent contest which anyone could enter and wore spots for the day! Children brought n donations for this privilege, Parents and friends from the community were invited to see our talent contest, and once again we sold refreshments at the end to raise money.
Carol singing at our local Old Peoples Home
Every year we are happy to visit the older people in our community in the Steppes Home in Nailsworth to bring the spirit of Christmas to them during the season of Advent.
Lent 2017 - 18- More information to follow.
All house teams will organise their own fund raising events through Lent for a charity of their choice.
Missio
Missio is Pope Francis's official charity for overseas mission. Our Pupil council and chaplaincy teams will organise a 'buttery toast' sale on a Toasty Tuesday. This was such as success last year when we did this for CAFOD. Bishop Declan has asked all chaplaincy teams to have a focus on this very good cause.
2016 -17
During this Year we continued our usual projects of supporting charitable causes in our local and world wide communities. This included raising money for the following good causes:
CAFOD
Stroud Food Bank (The chaplaincy also went to visit the Food Bank and help stake our donations)
The British Legion Poppy Appeal
Children in Need Appeal
Children Catholic Society
Children in different house teams organised exciting events throughout Lent that included:
A wheelie day, - bring wheels to school day.
Milk shake Mondays
Toasty Tuesdays
Games and Coins race day,
Non uniform day
Cake sales
Making chocolate truffles and selling them to raise funds.
Age UK – The Big Knit 2015
Mrs Colloby and her sewing/knitting craft club did extremely well this year when they got involved in this project. The sound of knitting needles could be heard down the corridors of St Dominic's every Monday evening and very often at lunch time.
'The Big Knit is a joint campaign between Age UK and Innocent drinks to help vulnerable older people. You knit the hats, Innocent drinks wear them and 25p of every drink sold will go to Age UK. Every bottle sold will generate a 25p donation from Innocent to support Age UK, helping older people during the cold winter months.'

Harvest 2015
During the months of October and November we collected items for the Harvest Festival and at the same time we took this opportunity to collect even more items for our local Food Bank.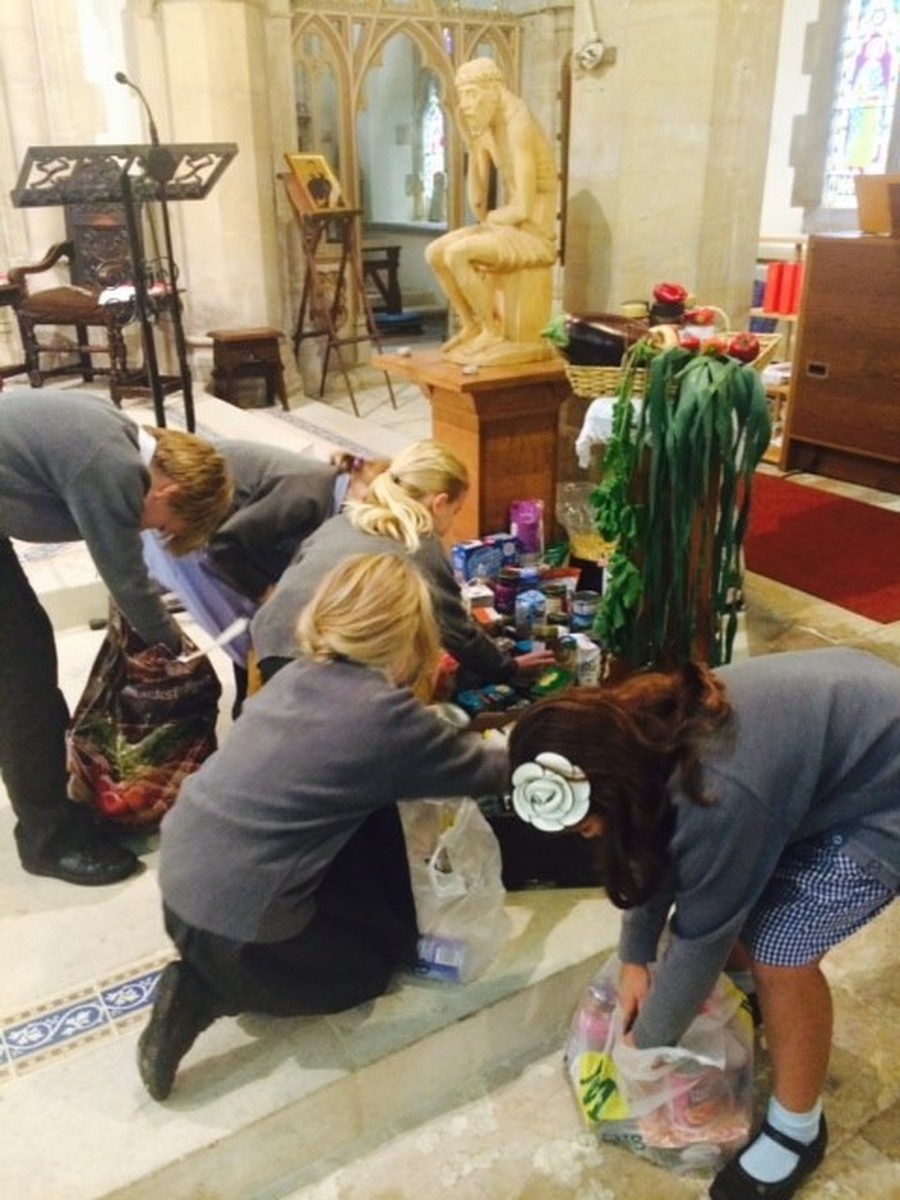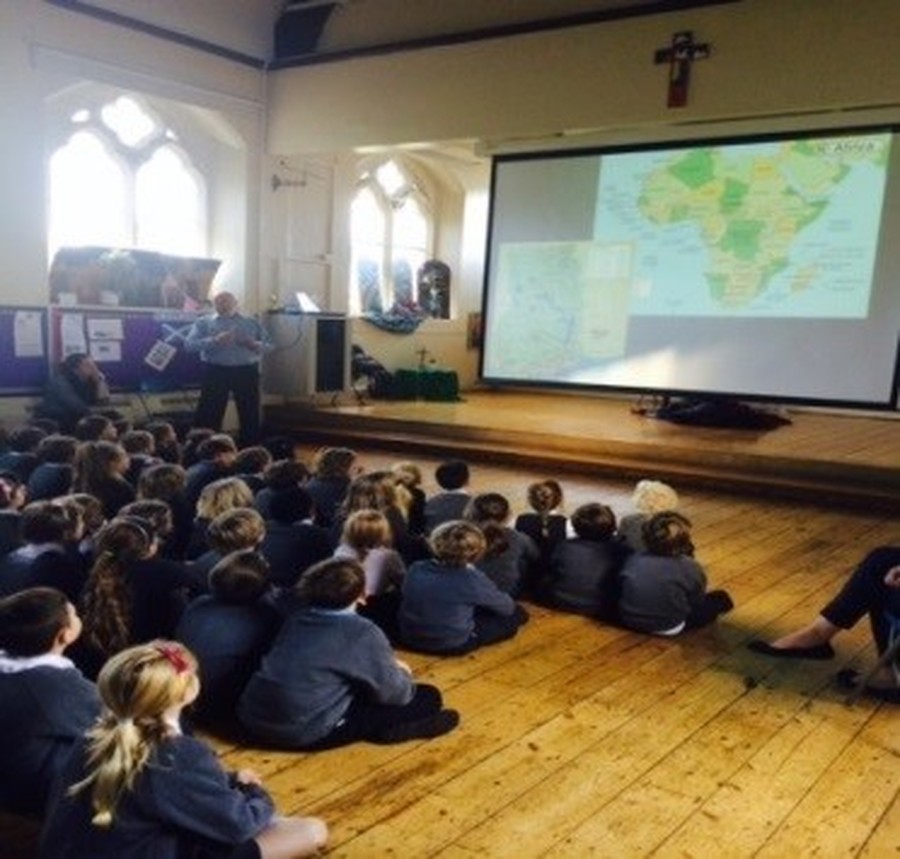 St Dominic's Great Ghana Project – Donate to Educate 2015
The children at St Dominic's have been working with a member of our community Mr. Peter Lead from Stroud bee keepers to assist in a project to help fund the education of two children in a Catholic school in Ghana. Peter has launched this appeal in one of our assemblies and the children are very keen to start raising funds. Along with Woodchester Endowed Primary School and our linked parishes we hope to raise the sum of £1,900.
The children have therefore decided that the honey that they extracted in October will be sold and the funds used to for this project. The children have come up with the name 'St Dominic's Great Ghana Project.' They have also decided to sell the wax ornaments and candles they made for the same project. Over the next year we hope to do lots of fundraising.
Food Bank
All year round the parishioners of the church of The Annunciation and the school work together for this good cause in our community. Please come into the school or church anytime to drop off items for the Food Bank.
Our Headteacher's Newsletters and twitter feed also has updates on how we help spread the mission of being a people of hope and bringing hope to others.