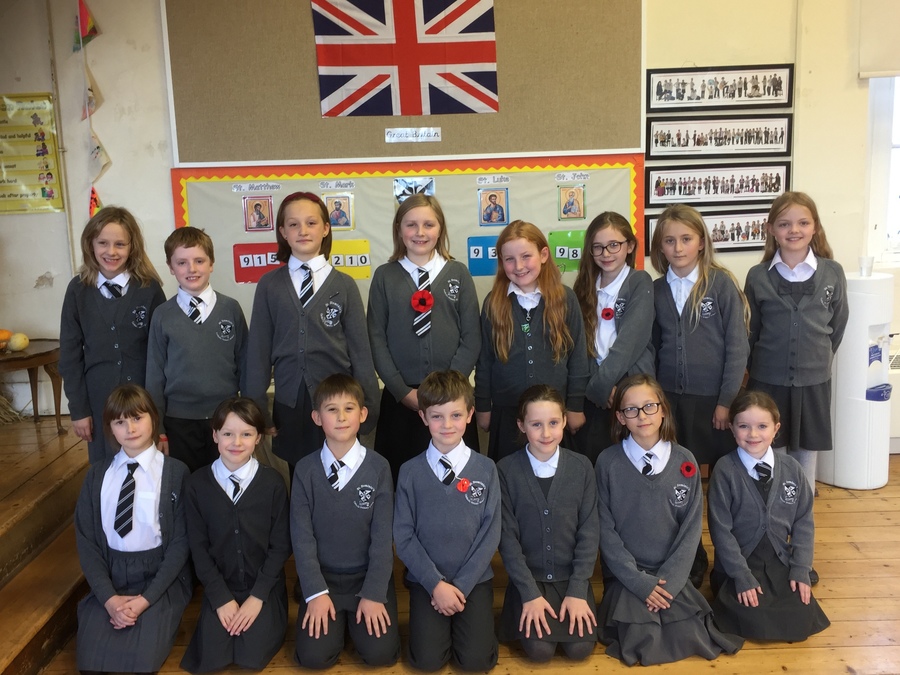 Chaplaincy Team
2017-18:
We are delighted that a large number of our pupils have applied to be part of our chaplaincy team this year. The team consists of 16 pupils from Year 3 to Year 6 who assist in leading prayer and reflection across the school. They have attended training and joined with Chaplaincy teams from other Catholic schools to prepare for this important role. This year, their focus will be to help guide our school community in putting the Bishop's mission of hope into action through building prayer, working with the local community and helping those who are in need, through charitable giving. More information will follow soon on this year's action plan!
School Council
2017-18
The new school council has been elected for this academic year. The pupil council will be working to support different areas of school life. This will include fundraising, working with the school leadership team on key priorities, planning key events and much more.
Play Leaders
2017-18
We have 6 play leader volunteers who currently who manage the play resource shed and ensure that playtime is a happy experience for all children by supporting play with any children who might be in need of a play buddy.