2018 - Forest School
In 2018 the PTA will be supporting the launch of the St Dominic's Forest School in the Top Field. This was outlined at the recent Parent Governor meeting. St Dominic's is very lucky to have it's own extensive grounds and woodland in Woodchester and plans are underway to develop the use of these grounds. The PTA is looking at supporting this venture through use of existing funds and through a very special fundraising event in the Autumn term of 2018. We are also looking at the use of community grants. We are looking at providing the tools to equip each class with Forest School learning items aswell as an all weather outdoor classroom space in the form of all weather canvas "sails".
2018 - Playground Refresh
The PTA have given the School Council some ideas for refreshing the dry playground area (tarmac) with some new facilities. Suggestions include a climbing wall which we can develop in stages along the back of the playground as funds permit. Mrs Sollars is presently inviting design and tenders. Mrs Sollars is costing out the refurbishment of the existing "living shed" which has been underused for some time. The shed will be redeveloped into a Mud Kitchen. The school basketball posts will be given a fresh lick of bright paint ready for the children to leave their own creative mark as a school project.
2018 - Vegetable Gardening Corner
At the bottom of the School grounds there is a Pond which has seen better days. Mrs Sollars and the School Council are proposing that the area is redeveloped into a Growing Garden. The Pond will be covered over and the existing fresh water Spring developed into a water feature from which the children can water the plants. There will be a number of raised beds for growing vegetables and plants and time allocated for this during Enrichment. The area is gated off. There will also be a potting shed. The PTA will support this project. The PTA will also support as needed the development of a fire pit area and "pixie" log circle seating.
Teachers are meeting before the Easter break to discuss their needs for classroom support equipment for PTA review.
The PTA will always looks to ensure it meets school needs fairly by looking at bids across play and activity, enrichment projects, classroom support, school trip and Leavers events and up to one to two big projects a year - funds permitting.
In the last twelve months we have funded or have committed funds towards the Library relocation and enlargement, play items, some gardening equipment, a School Away day and a brand new Play Shed.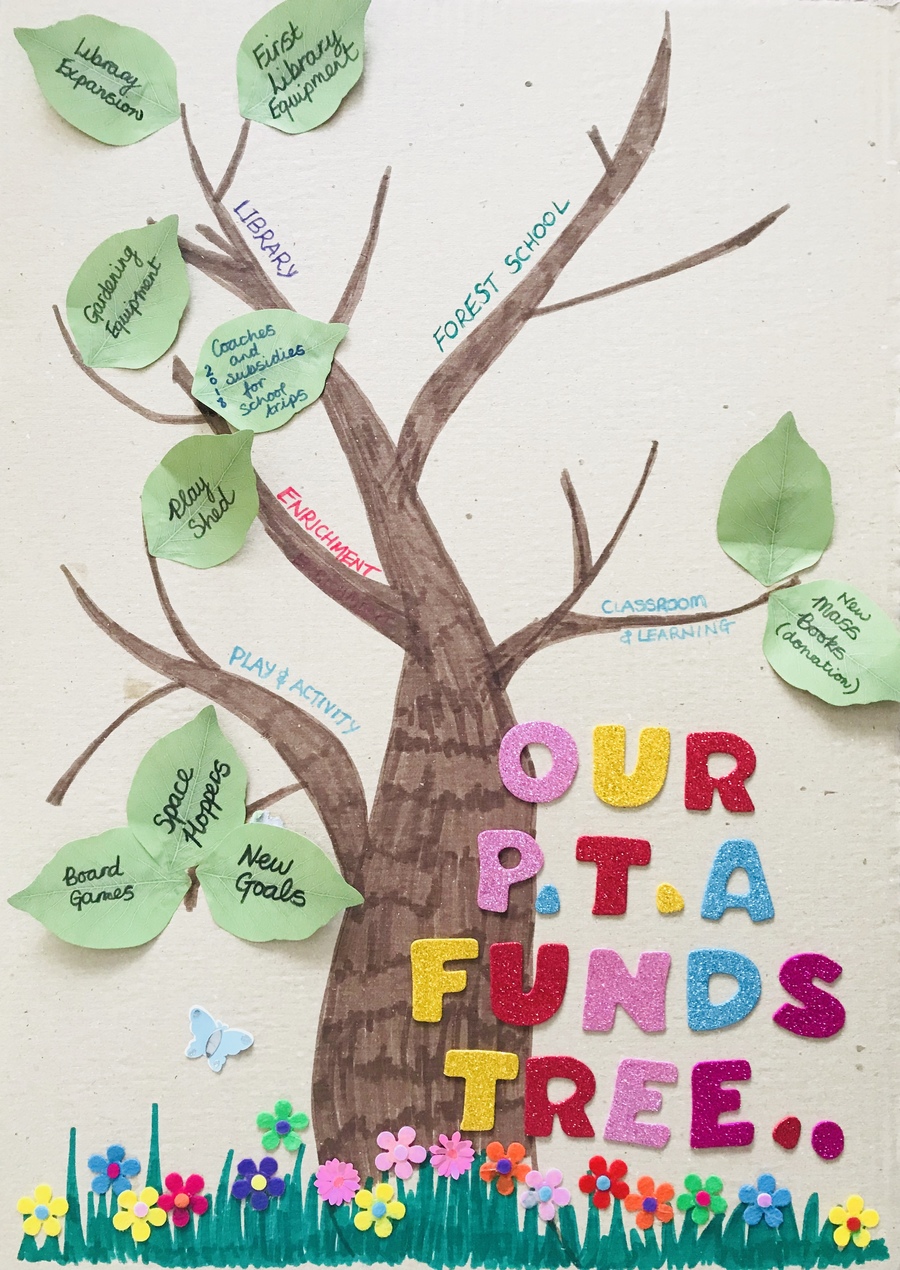 PTA PURCHASES