Supporting Charity and Giving
Carol singing at our local Old Peoples Home
Every year we are happy to extend a warm welcome to the older people in our community to see our Nativity Play. In return they invite a few of us to come to their home to sing some of our Christmas carols to them.
Age UK – The Big Knit 2015
Mrs Colloby and her sewing/knitting craft club did extremely well this year when they got involved in this project. The sound of knitting needles could be heard down the corridors of St Dominic's every Monday evening and very often at lunch time.
'The Big Knit is a joint campaign between Age UK and Innocent drinks to help vulnerable older people. You knit the hats, Innocent drinks wear them and 25p of every drink sold will go to Age UK. Every bottle sold will generate a 25p donation from Innocent to support Age UK, helping older people during the cold winter months.'

Harvest
During the months of October and November we collected items for the Harvest Festival. At this time we gather together to give thanks to God for feeding people in town and country alike through the marvels of creation. We gathered a variety of fresh produce to remind us of the glory of God's creation and at the same time we took this opportunity to collect even more items for our local Food Bank.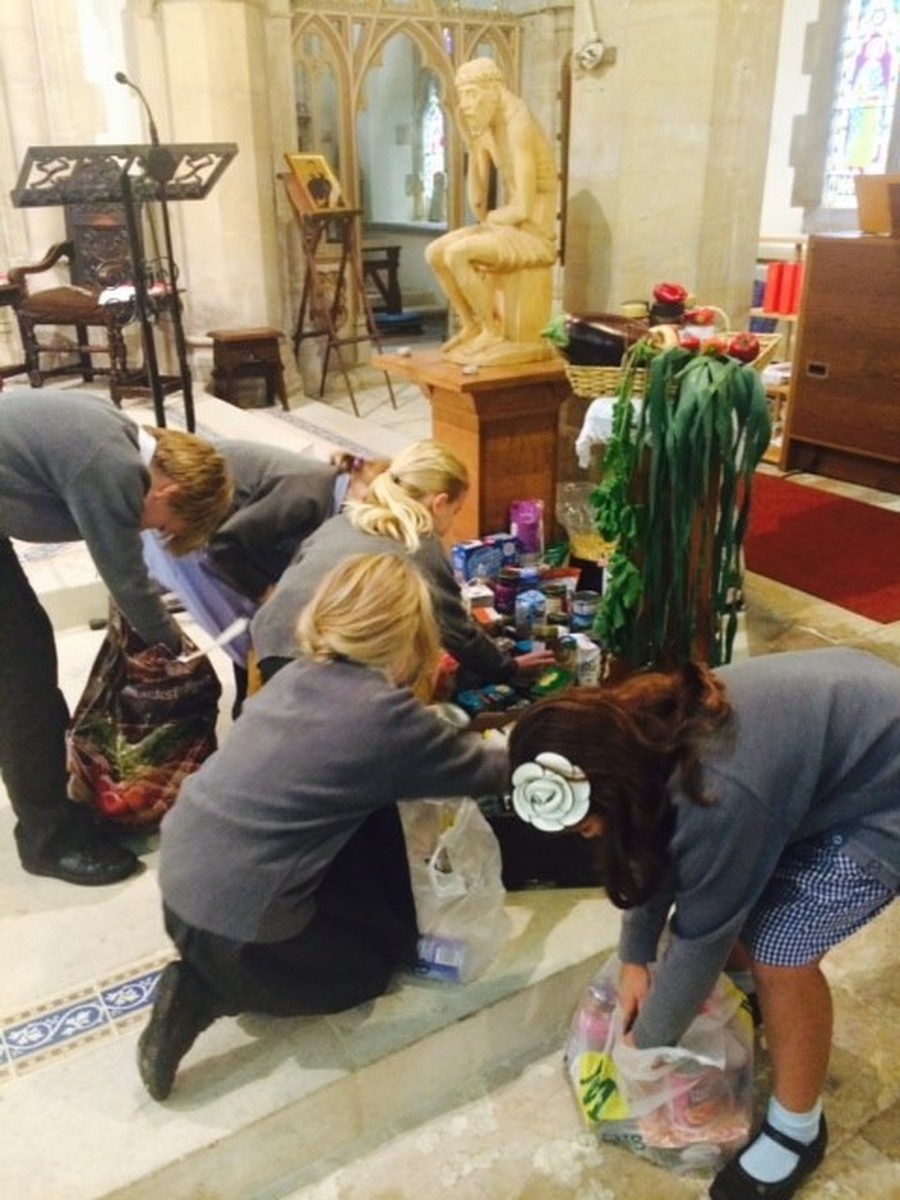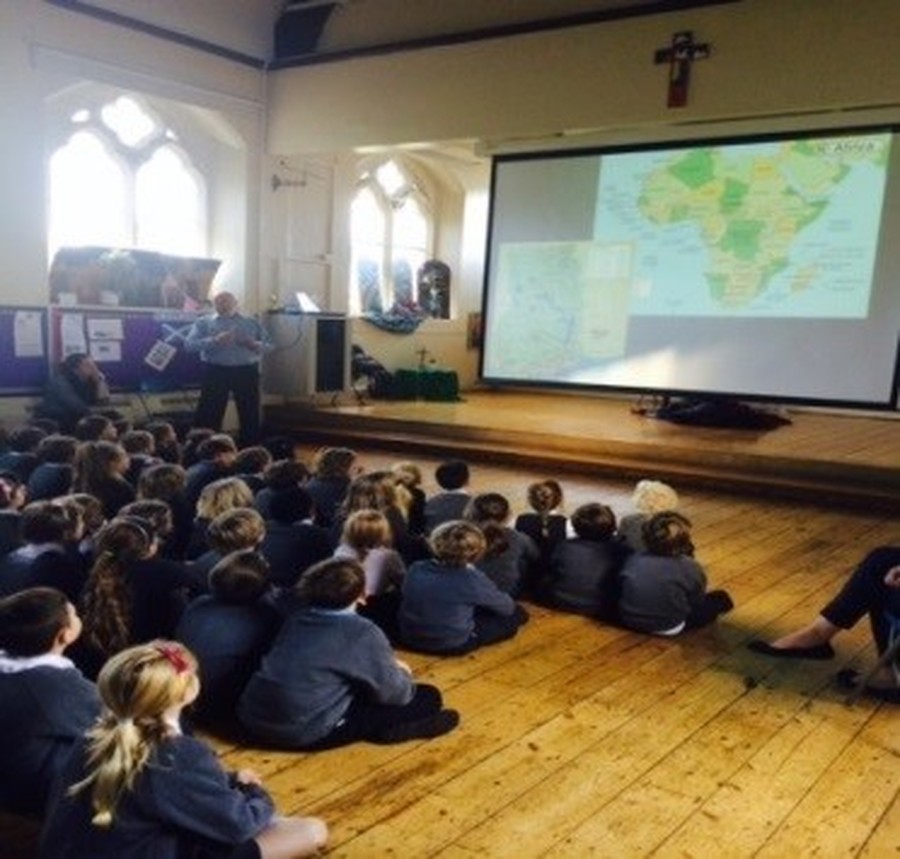 St Dominic's Great Ghana Project – Donate to Educate
The children at St Dominic's have been working with a member of our community Mr. Peter Lead from Stroud bee keepers to assist in a project to help fund the education of two children in a Catholic school in Ghana. Peter has launched this appeal in one of our assemblies and the children are very keen to start raising funds. Along with Woodchester Endowed Primary School and our linked parishes we hope to raise the sum of £1,900.
The children have therefore decided that the honey that they extracted in October will be sold and the funds used to for this project. The children have come up with the name 'St Dominic's Great Ghana Project.' They have also decided to sell the wax ornaments and candles they made for the same project. Over the next year we hope to do lots of fundraising.
Food Bank
All year round the parishioners of the church of The Annunciation and the school work together for this good cause in our community. Please come into the school or church anytime to drop off items for the Food Bank.
Samaritan's Purse
In November this year we got involved with this charity by packing a shoe box full of useful items to send to children less fortunate than ourselves. This focuses our minds on others and helps us to realise how lucky we really are here at St Dominic's in Woodchester.
Missio
Missio is Pope Francis's official charity for overseas mission. Our chaplaincy team organised a 'buttery toast' sale as Bishop Declan had asked all chaplaincy teams to have a focus on this very good cause.